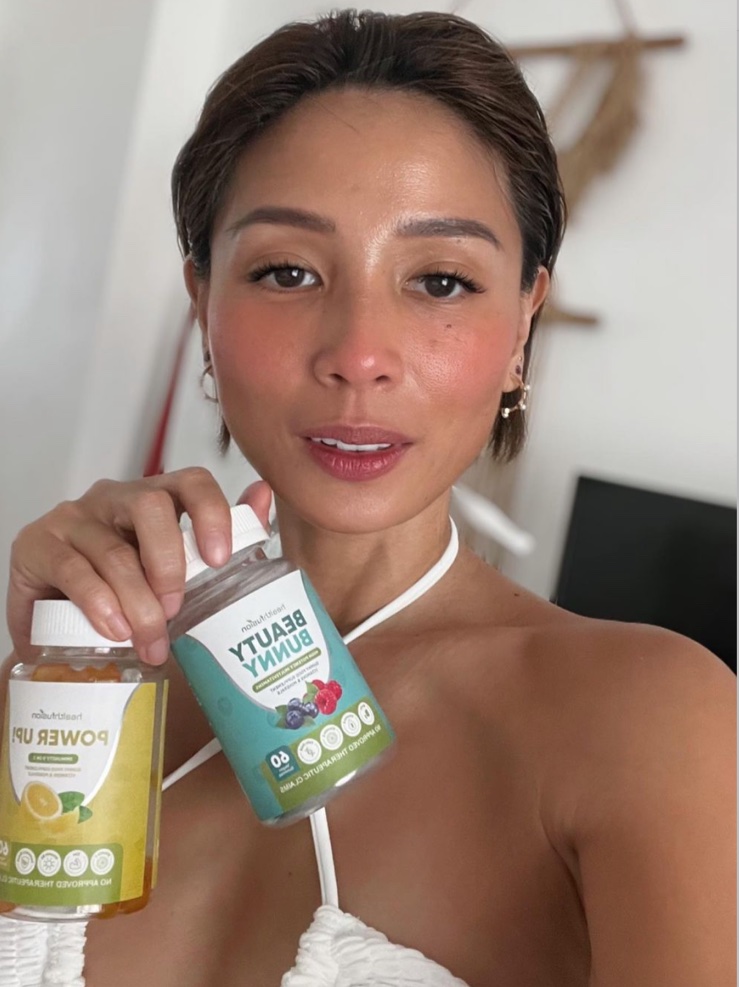 Throughout history, empowered and successful women have influenced and changed society. These ladies, like everyone else, had unique narratives and upbringings that shaped them into the people they became.
Their accomplishments have back stories of struggle and sacrifice, sweat and tears, and the unwavering trust in their potential that encouraged them to keep going once the going got tough.
Like everyone else, success didn't come easy to anybody, and it hadn't become any easier for those who had started small, fought hard, and dreamed big from day one. But you know what? All the bumpy roads along the way would make us even prouder as we look back to our humble beginnings.
Remarkable as she is, Maureen Wroblewitz didn't have it easy too, before earning the first Filipina title to win Asia's Top Model in history. But look at where she is now; more than six years after her biggest break, she has established herself as one of the most prominent women in the modeling, entertainment, and beauty pageant industry.
And you know what made us even more prouder? Behind the incredible Maureen exists an incredible lady who believed in her potential. In the lead-up to Asia's Top Model Season 5, Chinnie Go, a model manager, scouted Maureen on Instagram. Since then, she coached and guided her to become the most confident version of herself— slaying the show and making our country even prouder.
Aside from Maureen, she has coached and mentored shy ladies in achieving their most confident selves in the modeling industry. Her hopes with them highlighted the strength and confidence that comes in flawlessly when you know that someone has faith in your capabilities. Chinnie has proven to us that in every successful woman, another woman is behind it who believed and trusted in their potential.
As stunning as Maureen and all the models she handled, Chinnie shows the world what an empowered woman could look like. And she can even make any day look like a runway with all those gorgeous outfits she posts on Instagram. Girl got a fantastic fashion sense!
She exudes the kind of girl boss that could make a difference in every gal struggling with self-esteem and confidence. She can be that influencer that every girl would surely love! Have we also mentioned that this hot momma is rocking a fantastic hairdo right here? She's definitely a head-turner as she walks effortlessly through us! Chinnie shared that maintaining peace of mind, holistic wellness, and loads of physical and mental activities are her secrets for that youthful glow and aura as the ever-gorgeous and hot momma she is.

The amazement of knowing more about Chinnie is that even on her busiest days, she never loses sight of her priorities as a mother to her children, especially with her adorable Snow.
"Priorities are what I value most. At present, my lifestyle is in synergy with everything I do around me,"
she explained when asked how she balances her time with work and family. She also shared that her days are not just about filling in the calendar with schedules; she always ensures that everything she does works harmoniously for her and her well-being. This amazing lady has been a role model for her children just as she has been for all the models
she handled. Chinnie shares with great pride that her children are her motivation, and she aspires to be the best version of herself for them.
She fosters Snow's cheerfulness and confidence by letting her explore the world as a kid while assuring her of her constant presence and protection as a mother.
"I want her to know that Mom is here for [her] safety, filling her heart with empathy and kindness but knowing how important boundaries are."
"Mindset, healthy habits, and letting her accept and embrace her quirks, weirdness, and kulitness. Let them be children,"
On her secret to keeping Snow healthy and motivated. As parents, we sometimes lose sight of the value of letting our children be children and foster their curiosity and learning progress. Chinnie has done a fantastic job of allowing her children to express themselves emotionally and cognitively while continuing to provide them with the necessary guidance and support as they grow.
Chinnie's personal advocacy centers on helping other women on their healing journeys. And while this could be an uphill battle for some, support like this shows how beautiful women's support for other women is. This speaks volumes of how simply being there for someone and letting them know they're heard and understood can save them from drowning. Seeing women gain confidence and break through gender stereotypes in their respective fields is truly inspiring. It's empowering to witness women leading the groundwork in pushing a more progressive society that celebrates everyone's feat regardless of gender representation.
Either we become someone like Chinnie and inspire others to dream big or find a mentor and encourager like her to help us along the way; the best thing about her story is empowering and embracing our strengths and confidence no matter what we aspire to be.
---
YOU MIGHT ALSO LIKE..
Owing to these initiatives, recent years have seen a rise in the visibility of the LGBTQIA+ movement on social media, as the annual PRIDE Month celebration has grown very popular on a worldwide scale.

Throughout history, empowered and successful women have influenced and changed society. These ladies, like everyone else, had unique narratives and upbringings that shaped them into the people they became.

Do you think you have what it takes to be your own boss? Could it be guts, boldness, or skills that moves you to lead a purpose? Well as we speak, it doesn't really matter how you define one's potential of leading and being "capable", as anyone can be the boss they aspire to be.…

Proudly powered by WordPress